2 June 2018
by Dean Arif, MY Bullion Trade:
Unfortunately, counterfeit coins are out there… Some of the fakes are so good, they can fool even highly trained eyes. But the Royal Canadian Mint has a solution, check it out:
All 2018 Silver Maple Leafs feature MintShield™ surface protectant, the first proven, proprietary solution for significantly reducing the occurrence of white spots on silver bullion.
White spots (aka "milk spots") are discolorations that have long concerned silver bullion investors. But now, the Royal Canadian Mint believes to have to solved this problem and you won't even notice.
MintShield™ is invisible to the eye and doesn't alter the coin's composition or 99.99% purity.
The 2018 1 oz Canadian Silver Maple Leaf coin continues the Royal Canadian Mint's tradition of blending exceptional design with security to prevent counterfeiting, ensuring these coins can retain their value.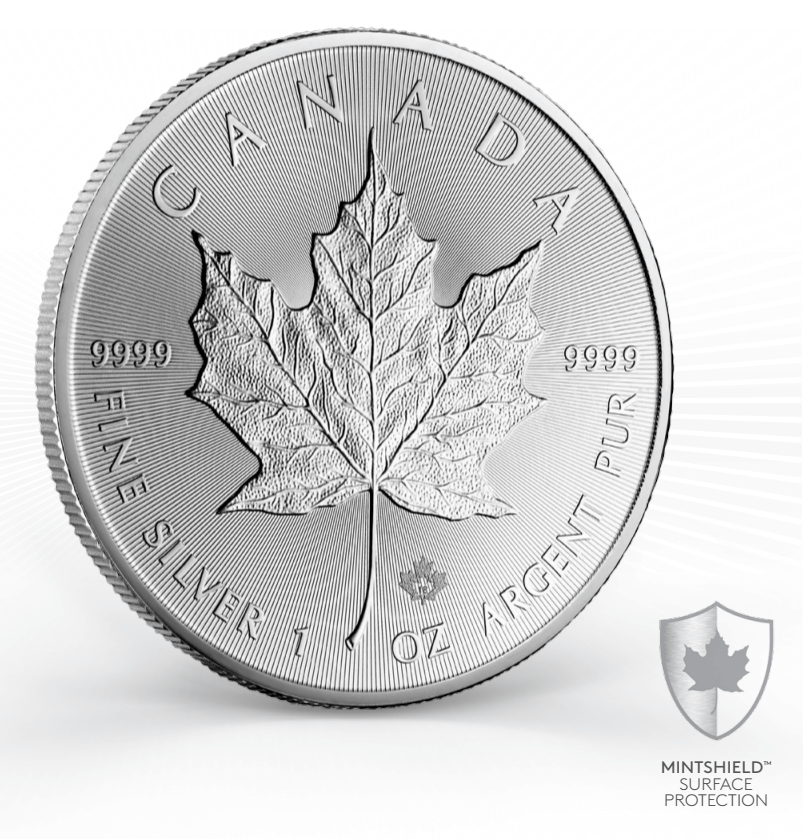 The design of Silver Maple Leafs feature radial lines emanating from the center of the coin, machined precisely within microns to ensure consistent die production and coin striking. The specific width and pitch of the lines create a light diffracting pattern which makes the Silver Maple Leaf unique among other bullion products.
On the back of the Silver Maple Leaf coin, there is a security feature consisting of a textured maple leaf, micro-engraved with laser technology. The numeral "18" is visible under magnification denoting the coin's year of issue and representing the cutting edge in bullion coin security.
Her Majesty Queen Elizabeth II adorns the front of the Silver Maple Leaf coin and along with the 2018 year-date and $5 CAD face value.
The iconic Silver Maple Leaf coin was first introduced in 1988 and is appropriate for first-time and long-time precious metals investors alike. Multiples of 25 ship in sealed tubes.
Silver Maple Leafs are made with the Royal Canadian Mint's anti-counterfeiting technology called Bullion DNA which stands for digital non-destructive activation. This technology captures images of the coins, encrypts them with an algorithm signature, and stores these in a secure database. This allows authenticity to be verified in an instant.